Grief has no set timeline.
It's length, ups, and downs are different for everyone.
We were at an art festival this weekend in southern Idaho. But this wasn't your everyday art fair - the whole fair had the goal of raising awareness for mental health!

My Project Grief tent had several art stations to invite the community to participate. The station pictured here asked participants to choose a color and draw a line representing their grief process from the time of loss ("then") to the present day.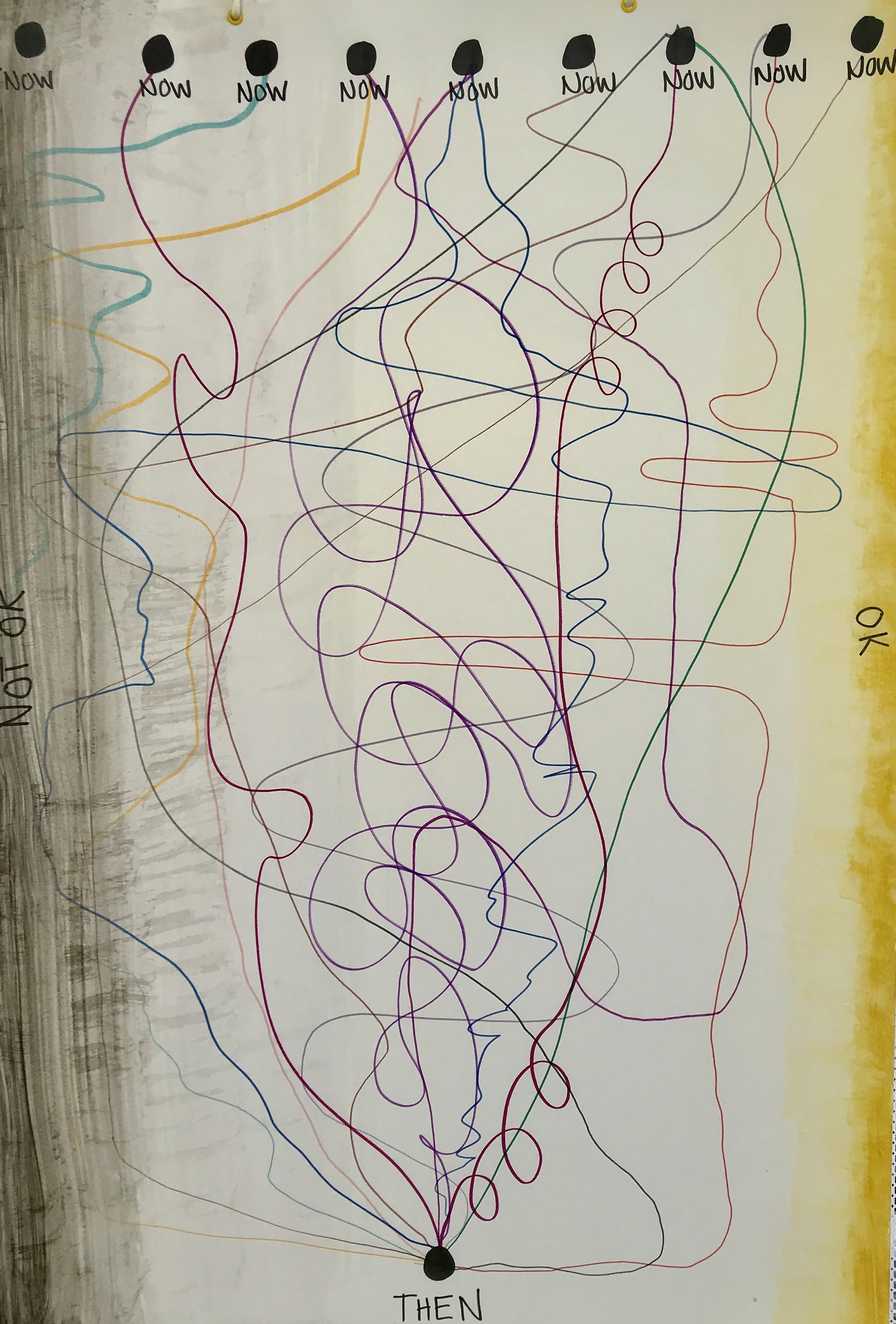 As you can see, every single person's process was different. There is so much grace and freedom in seeing just how different each journey is!
I think that's because when we look at these drawings, we see that those burdens of "I should be able to handle this by now," and "I shouldn't be feeling this still," etc. are no longer valid. We don't have to compare ourselves to our neighbors, friends, or even fellow family members. Knowing each person has a different journey enables you to honor your own process, and helps you respect others' processes as well.