Dads grieve, too.

I'm always eager to honor other people's loved ones, their grief journey, and especially their grief art. But when Leif reached out to show me some of his own "grief art," I was so touched!
Leif's story is beautiful and unique, most especially because he is a man and a father creatively expressing his grief. You can literally see the honesty and power in his artwork honoring his son.
I wanted to share Leif's story and his work with you because I think other men could definitely benefit from seeing and knowing, "hey, I'm not alone."
Here's Leif's story, in his own words:
On August 14th 2019 I lost my son Maximus to a drowning accident on the Payette River. He was kayaking with his grandparents when he hit a fallen tree and his life vest got stuck holding him under the water.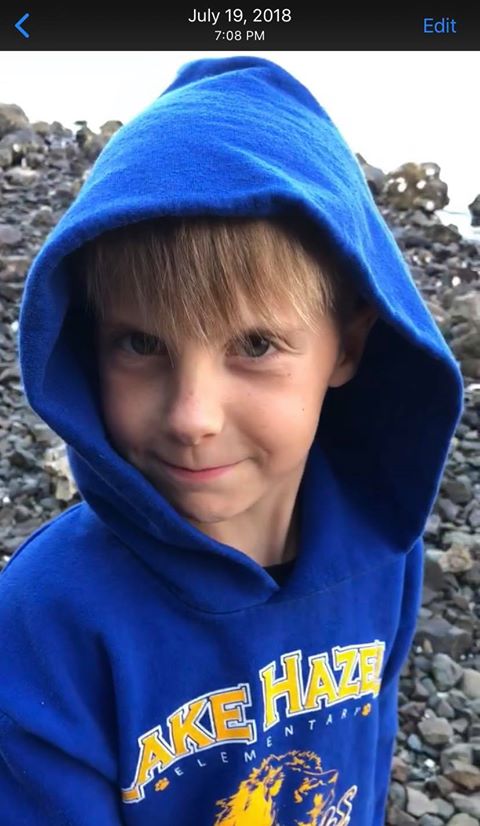 Maximus was the kind of kid that made friends with everyone. He would sit with kids at school that were lonely and didn't have friends to play with. Maximus could see the best in every moment and enjoyed every moment. He would wake up in the morning extra early just to sit and watch the news with me.
He loved adventures and was always on the move. He loved his friends and telling stories, he loved his siblings and spending mornings with them. He was the most amazing, brave and outgoing person I have ever met and he was my son.

After my son died, I couldn't function, I couldn't go a moment without breaking down and missing him. My other kids knew why I was crying and they felt his absence too.
Being a husband and father of 4 I have learned to fight through my struggles but I have also learned to share what is happening with my family. As I struggled to function, to eat, sleep and care for my family that were going through the same thing, I found art.
I tried working out, I tried music but when I could take a blank canvas and cover it with my emotions it helped my shoulders feel a little less heavy.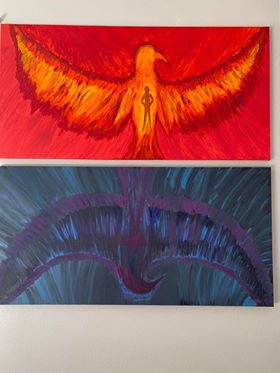 Painting has helped me find my way out of the darkness. I never understood some art before but now even the most abstract thing can bring waves of emotion and understanding.
My son Maximus was the most like me, he always wanted to try everything he could and I was right there with him cheering him on through his triumphs and his crashes.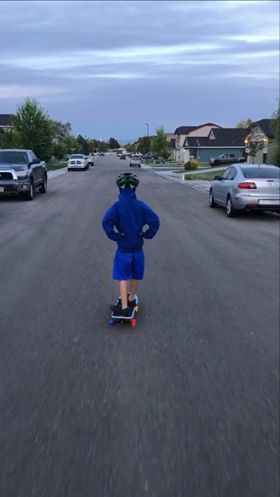 This last one [picture, above] was his famous pose. He could always be found standing or even skateboarding like this.
Maximus lived by these words:
Be kind
Be Brave
Be Fearless
Comment below: Are you a dad who's struggled to find healthy ways to cope with grief? What's been "working" for you?

Help a child creatively process grief.
FREE kid's art activity & follow-up discussion guide
Get the free kid's art activity guide
We won't send you spam. Unsubscribe at any time.
Powered By ConvertKit