The holidays are just plain difficult when you've lost a loved one. I think that's because of all those lovely, long-standing traditions we used to look forward to. Those same rituals of joy and togetherness only serve to emphasize the person who's not there this year. And the anxiety and dread of facing the "special days" can be overwhelming.

So how do we cope with grief-induced holiday stress? I suggest a new, creative approach.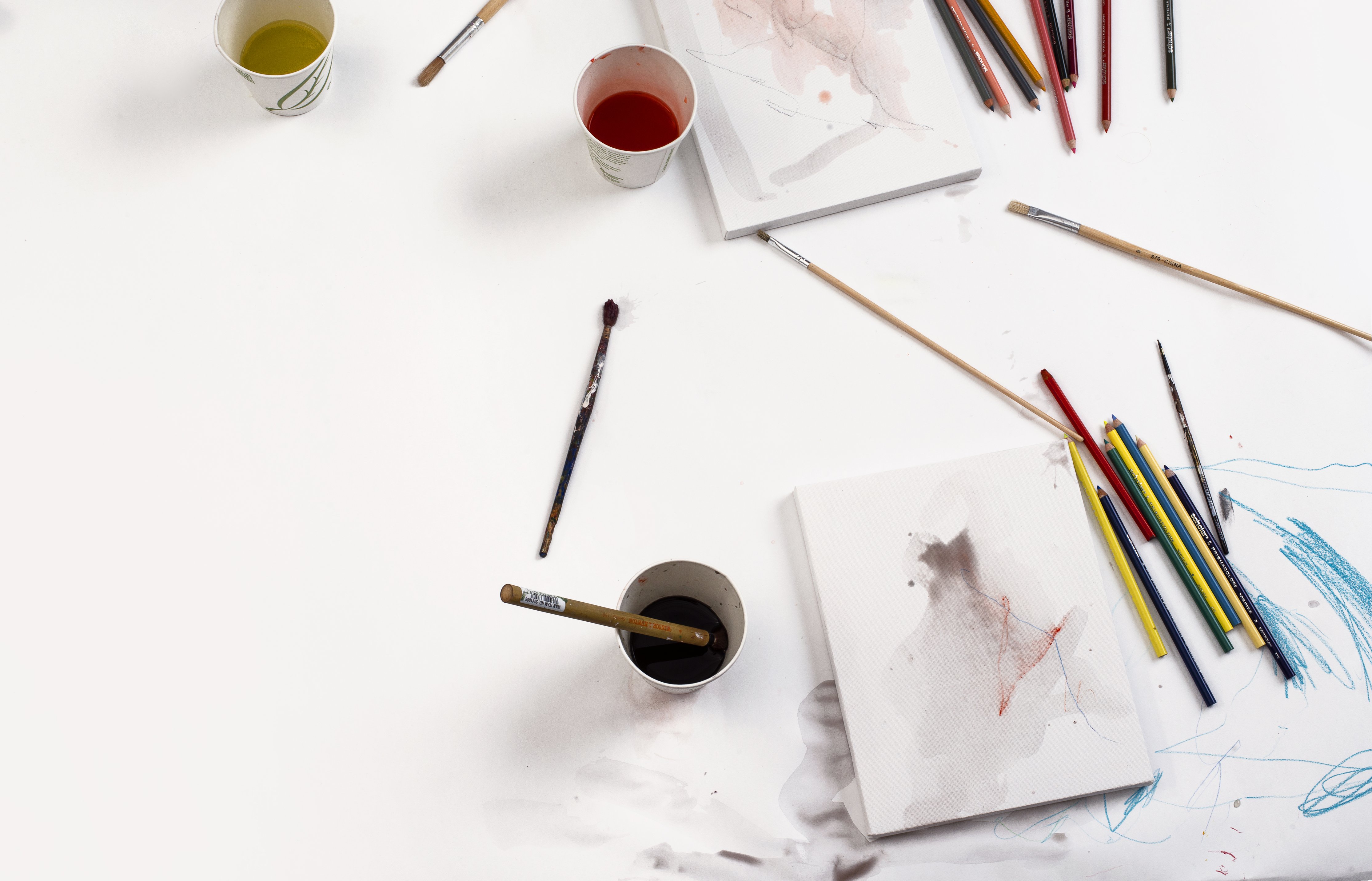 The arts are beginning to be recognized for their ability to help people cope with all sorts of mental and physical illness. Because grief takes us beyond words, we must go beyond words to heal.
I instinctively knew this because of the way art has helped me. I've been an artist for as long as I can remember. I lost my dad when I was twelve years old. Mom was doing her best to lead us, and being the oldest, I had to step in and help. There was no room to process my grief, and no one who could relate to my emotions. The holidays had been so important to our family. And now, they were just days to "get through".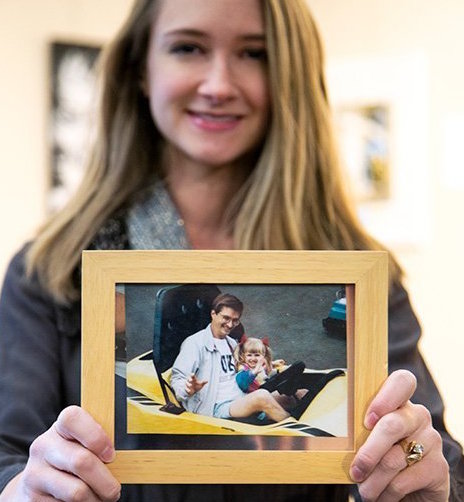 Above, photo credit: Emma Thompson, Greenbelt Magazine
So I turned to my art. At first, I began drawing old photographs from when we were a family of five. It's like I was obsessed with recording memories, afraid they'd slip away. My grandma was diagnosed with a rare form of cancer only a year later, and as our family rose up to help care for her, my art began to tackle the deeper questions of life, death, emotional pain, and physical suffering.
Years of depression, counseling, and healing took place since then, and I now teach art as a tool for grief recovery. But I don't tend to work with artists - I work with every-day people just trying to survive and navigate a new life without their loved one.
So as the holiday season approaches, my prescription is this: pick up a box of crayons and start doodling (or scribbling) out your anxiety. Or, take a local art class to learn a new skill. Try gathering your family around the dinner table after the meal and do a Pinterest project together. You might find the experience takes you out of your comfort zone, yes, but it also helps ground you in the present, and giving you and the family a concrete task to work on together.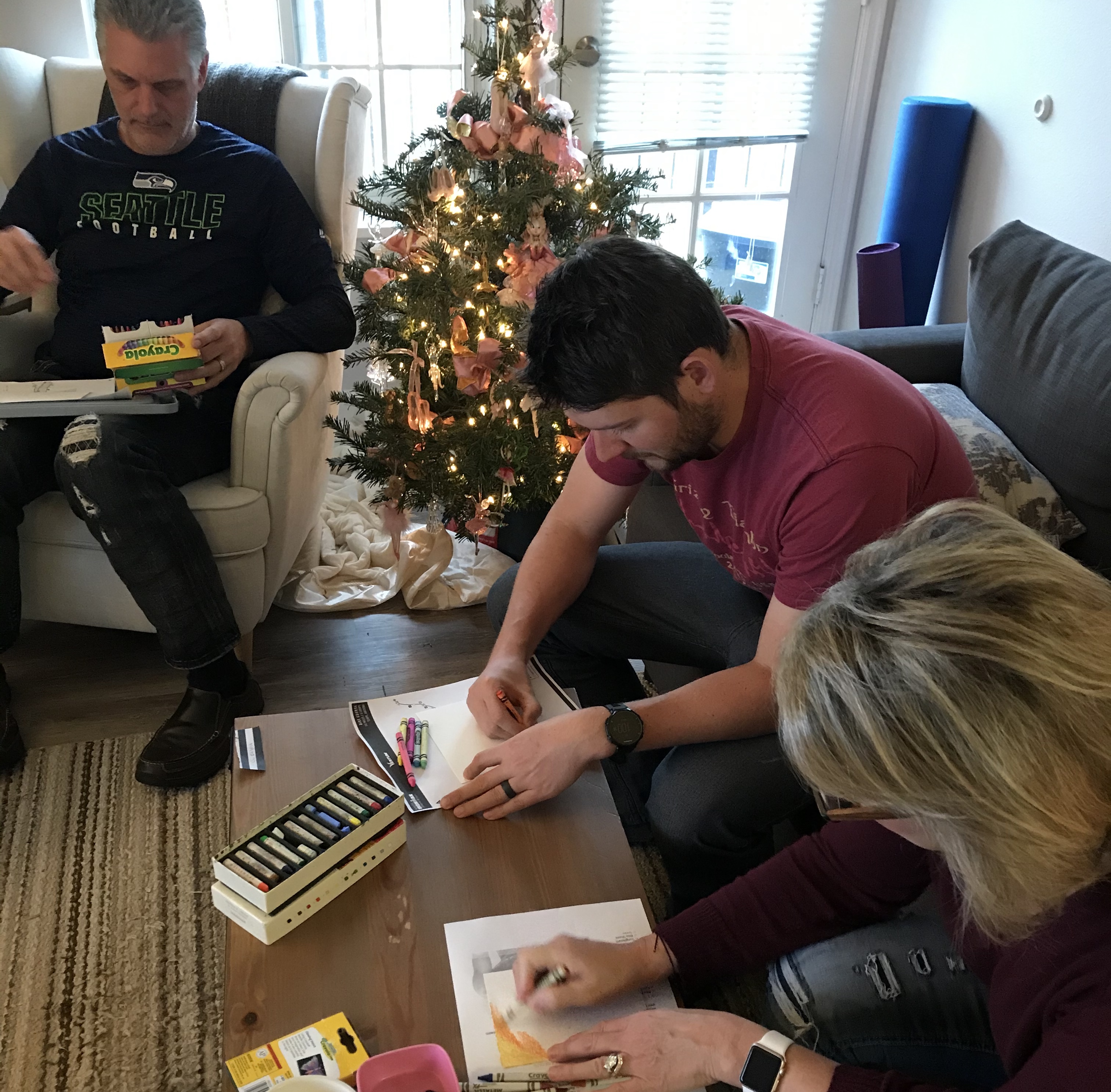 And if you'd like some support in the creating-crafting arena, I created an online course to do just that. "Holidays After Loss" is a series of five art projects that also teach healthy coping skills for processing grief. The projects are fairly quick and family-friendly, so it's a great way to bond together, remember the lost, and begin creating a new tradition, setting the course for the new year. Learn more about the course here.
May you find that the holiday season is less stressful than you expected, that creatively working through your grief works better than avoiding it, and that sadness and joy can go hand in hand, making your holidays even more meaningful.
Sincerely,
Danica