The holidays are just plain difficult when you've lost a loved one. Long-held traditions only serve to emphasize the person who's not there this year.
Let's talk about the way the holidays impact us when we're grieving, and what we can do to face this season with greater victory.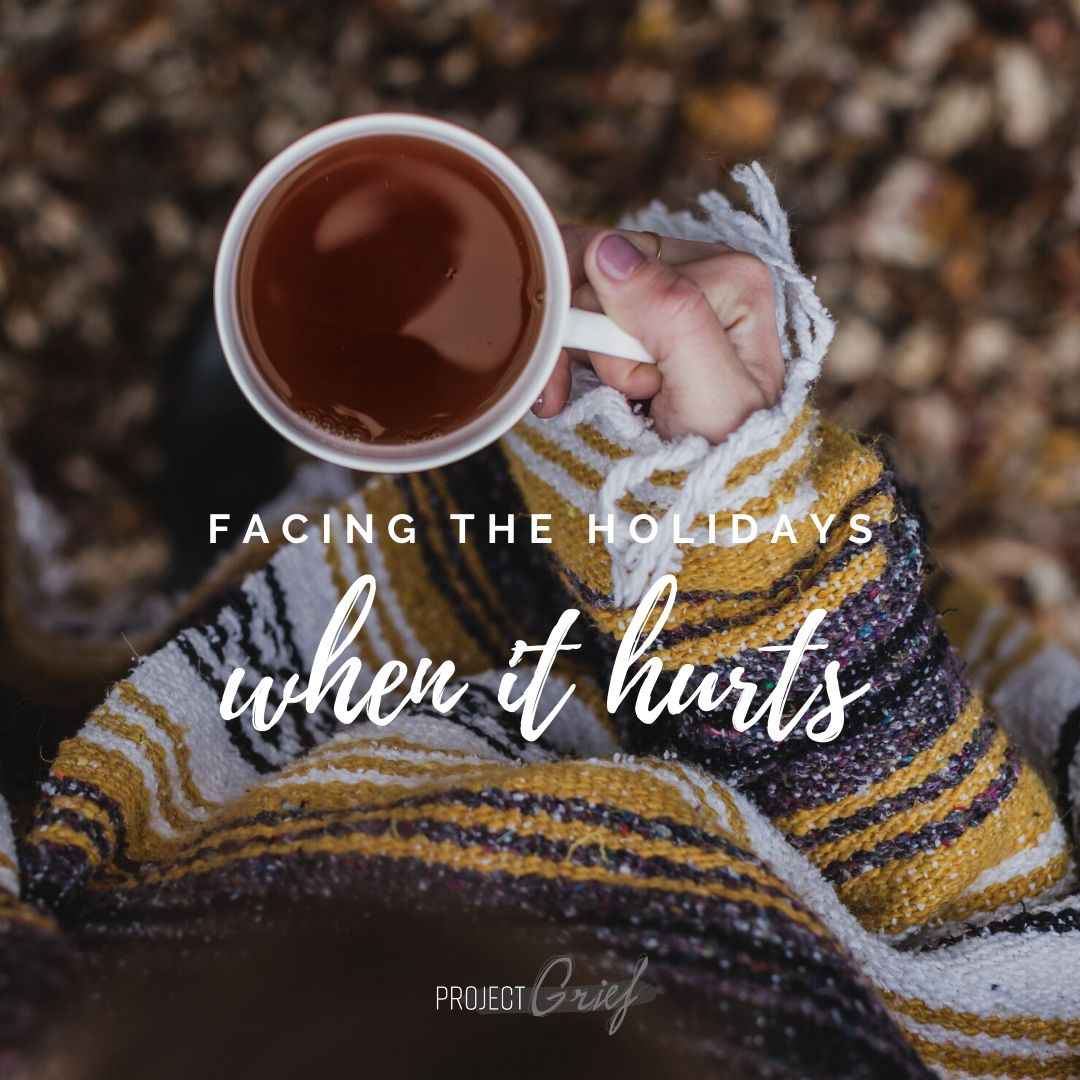 Sometimes, when everyone else around you is enjoying themselves, you might feel like you have to put on a "mask".
There are many reasons why we do this:
to protect ourselves from overwhelming feelings
we think that showing how we really feel might "ruin" the fun for others
we feel like those around us expect us to act a certain way
you're embarrassed that you're "still" grieving
Can you relate? The burden of keeping up this front only adds to the weight of thoughts & emotions tumbling inside of you. You find yourself looking towards the holidays with dread, stress, guilt, and fear. You can try to avoid it by keeping yourself busy or focused on others. And that works, sometimes ...
... But there's another way to deal with all the pain inside you. What if dealing with your grief well this year, paves the way to actually feeling better - healing - in the new year?
Dear one, please give yourself the gift of permission & time to grieve.
You're not OK, and that's OK. The fact that you're struggling signals a need to take intentional time with yourself to process your feelings. This isn't selfish; it's wise. Taking time to process your grief healthfully will actually allow you to be more present when you're with others.
I want you to know that you're not alone in your grief. However, no one else can do grant you the permission to grieve, because it is your permission to give.
My new Holidays After Loss course was created out of my own experience with grief over the holidays. The course begins by helping you fill out a special Grief Permission Slip, which you can personalize to fit your loss and your feelings. This could be the greatest gift you could give yourself this holiday season.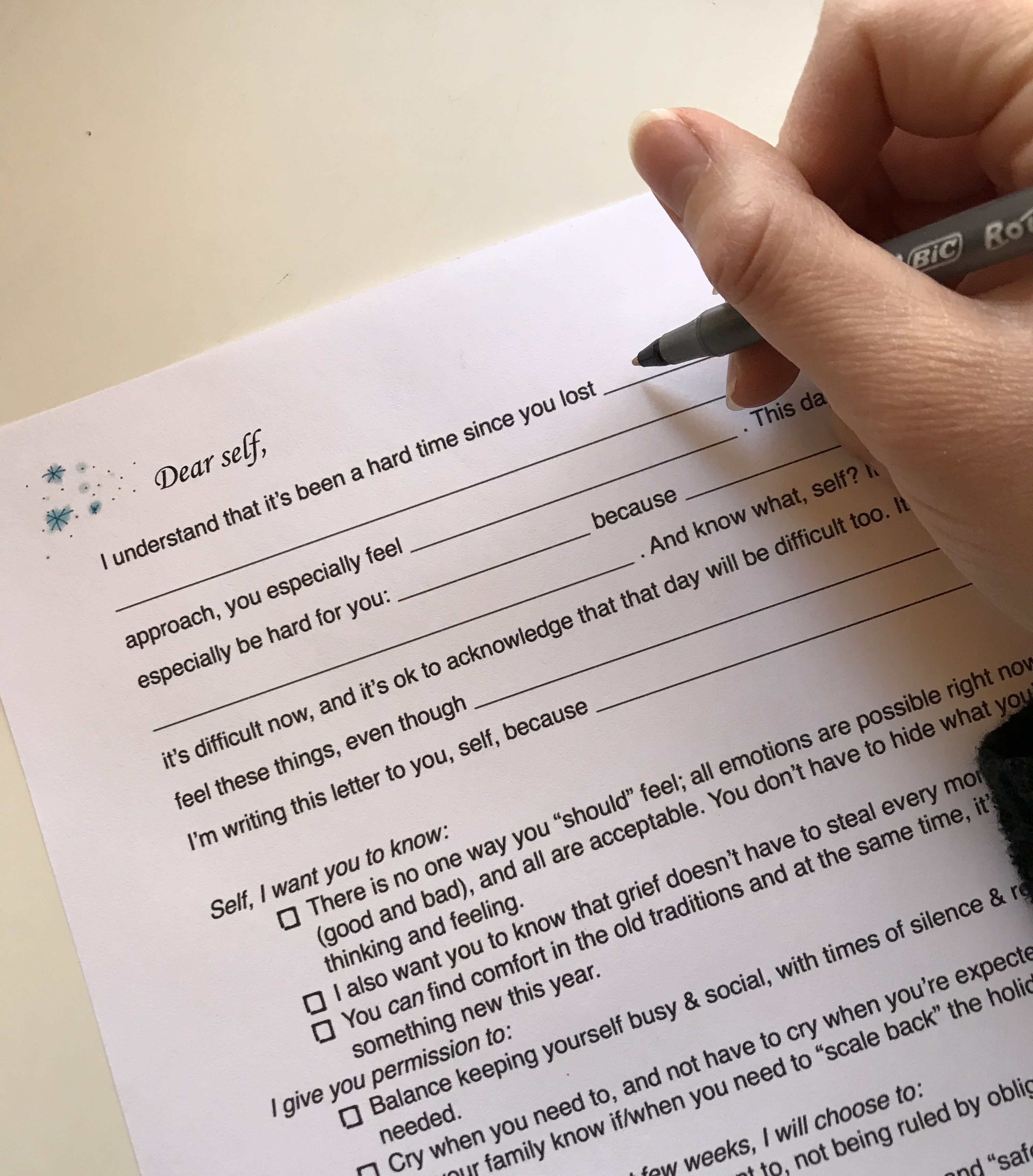 If you have little ones around you who are also grieving, my heart goes out to you! I created a special children's version of the Grief Permission Slip, just for you. It's a MadLibs fill in the blank exercise that is sure to be meaningful to you and to them.

Get your Holiday Grief Permission Slip when you enroll in "Holidays After Loss".
I invite you to join me in this journey. May you find that the holiday season is less stressful than you expected, that creatively working through your grief works better than avoiding it, and that sadness and joy can go hand in hand, making your holidays even more meaningful.
Danica
Project Grief