Your support is vital during this time.

You might feel overwhelmed as to what to do or say, but don't let those feelings keep you from being there in a time when they need you most.
Keep in mind that everyone goes through grief differently, and there's no rhyme or reason as to how your grieving friend should be feeling right now.
I asked our readers what helped them through their loss. Here's a few of the results. Pay close attention to what they have to say.
What most helped you, when you were grieving?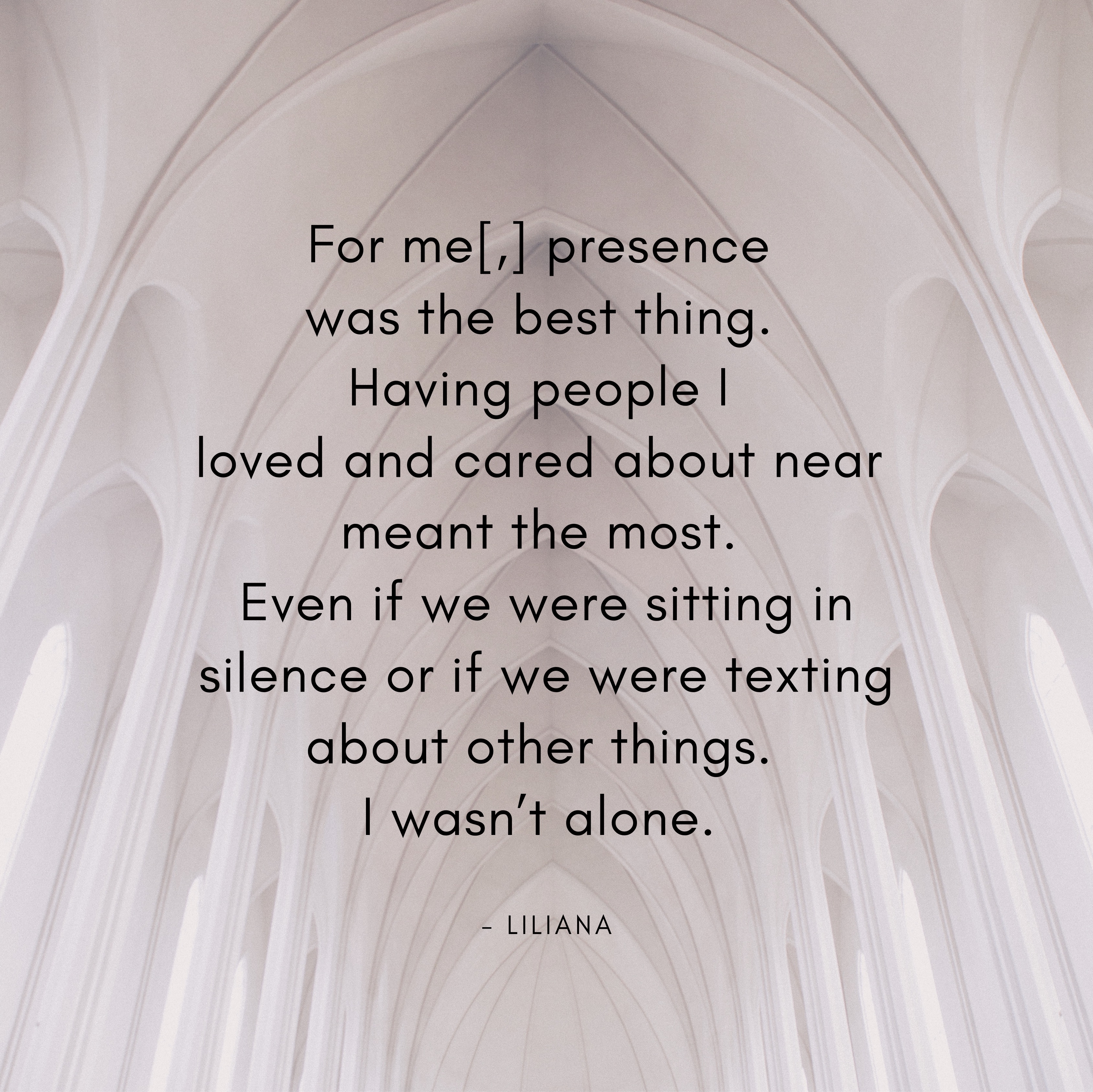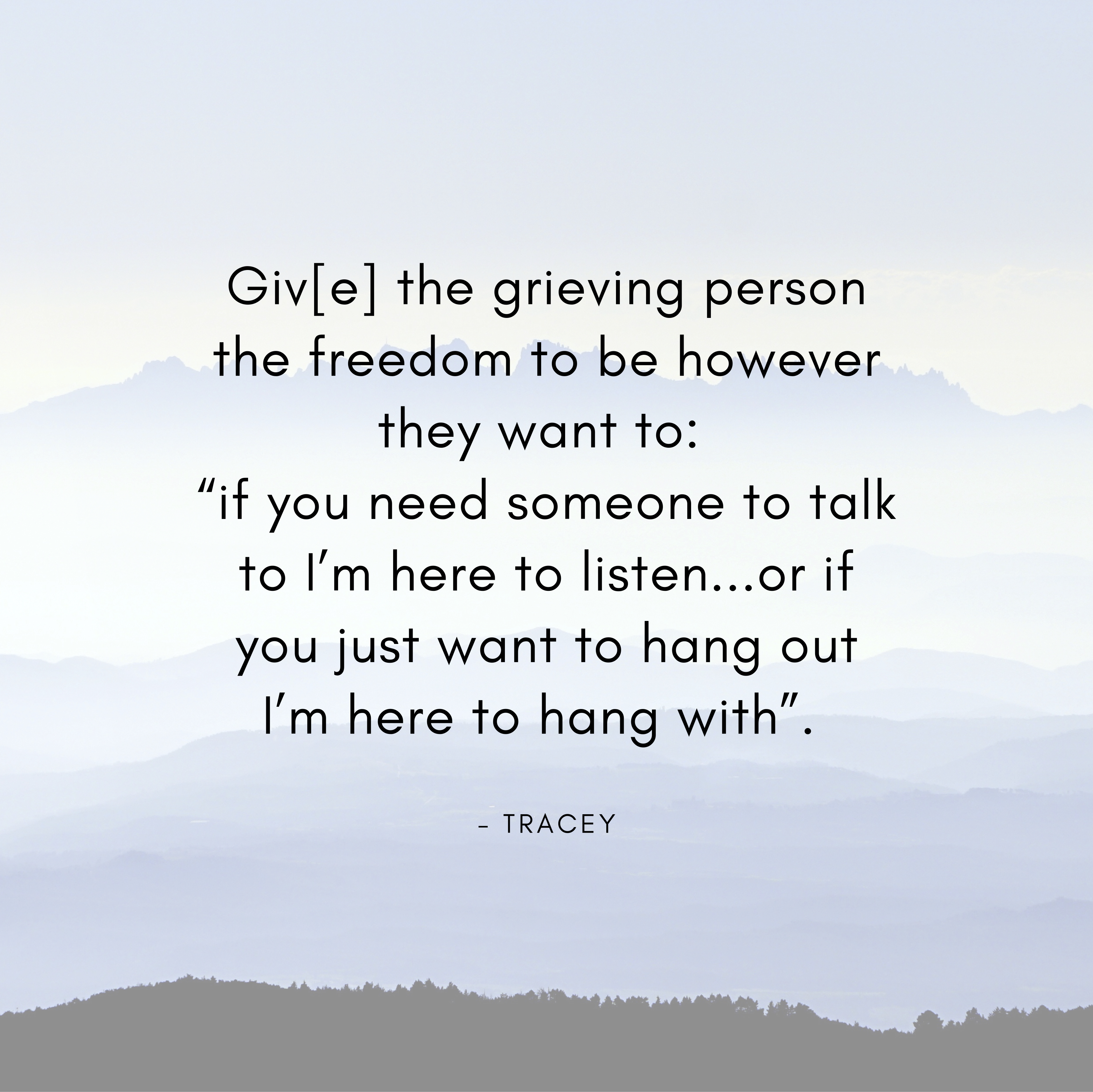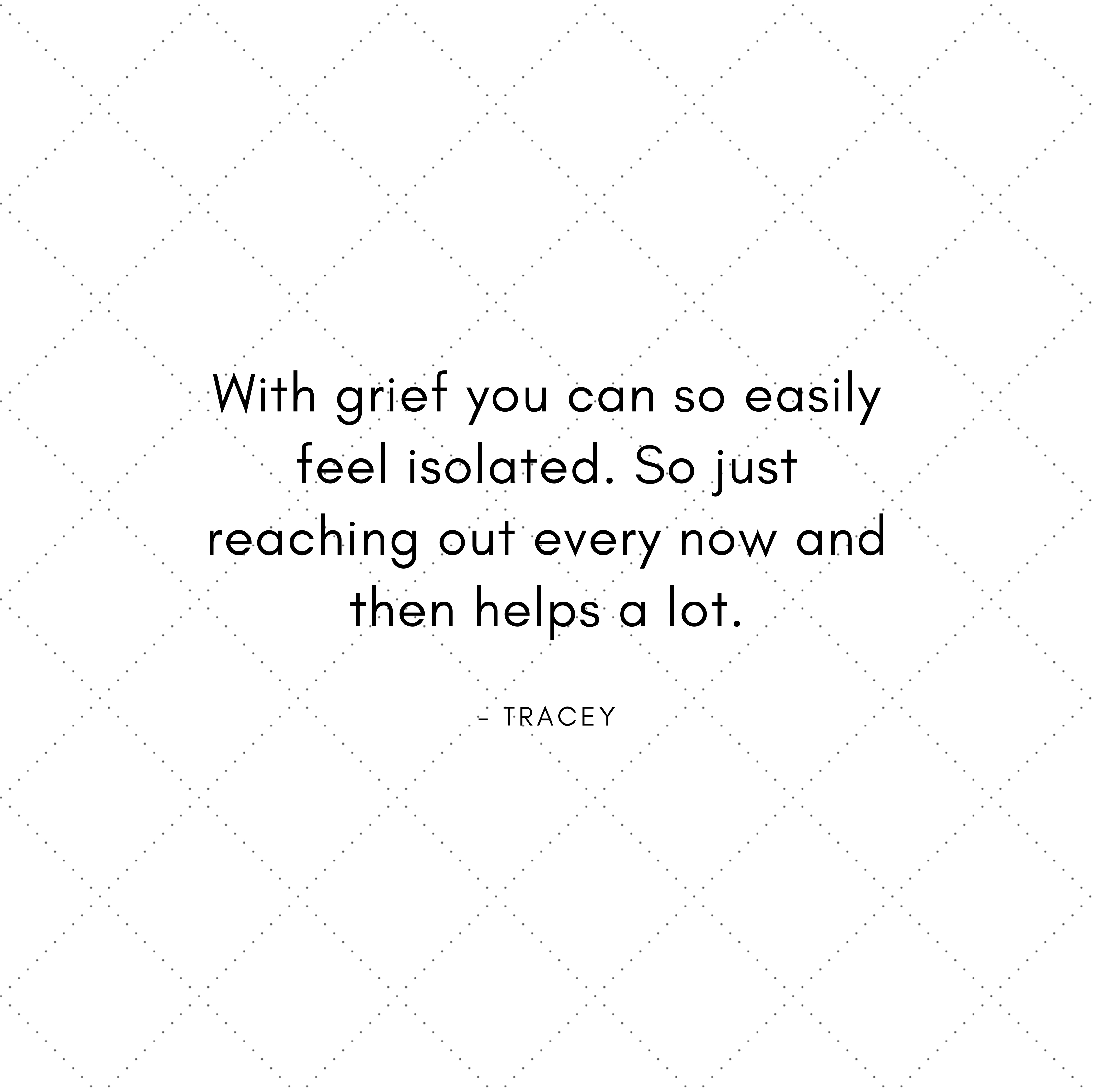 Other helpful hints for you:
Let them express their feelings without trying to "fix" them. Negative emotions might make you feel uncomfortable, but they are healthy when expressed well. You might be tempted to help your friend or loved one "find the silver lining" by using platitudes such as: "everything happens for a reason," "it was their time," "time will heal," etc. However, it is much more helpful to simply be there for them, acknowledging the pain they feel without trying to fix it. That said, there are signs that something else is going on beneath their normal grief…
Pay careful attention to signs they're overwhelmed, under-eating, experiencing anxiety, withdrawing, or coping in harmful ways. Act accordingly. You know your friend well enough to read their body language, so use that skill. If your friend or loved one is in danger of self-harm, don't hesitate to call the National Suicide Prevention Hotline at 1-800-273-8255. You will never regret saving a friend's life.
It's hard to watch friends struggle with grief, and sometimes it's even harder to know what to say or do. Help them by equipping them with all the tools they need to process and recover from grief.

Project Grief is an online art therapy course for those recovering from grief. The monthly subscription grants access to ten masterclasses with teaching videos, downloadable templates, and a private Facebook community for additional support.
"The most thoughtful gift I've ever received!"
- Your gift recipient
Learn more about giving Project Grief as a gift here.
Above all, know that you can do this. This is the time when your love and friendship matters. Press in and don't be afraid! Get more tips for how to help:
Are you ...Currently grievingSupporting a grieving friendWorking / volunteering with grieversOther
Help me support the grievers in my life
Powered By ConvertKit